MassMutual Tri State Strategies for Women
Women are on the verge of outnumbering men in the workforce for the first time in history by holding 49.83% of the jobs as of 2012.1 In addition, there are more women graduating college than men today. This change is impacting who the main breadwinner is and how important women are to the investment decisions made in the household. Because of these and many other statistics, it is more relevant than ever for women to become "financially savvy". Women need to understand the financial choices they make today will have an impact in their future.
At MassMutual Tri State, we have a focus on the financial education of our women clients. As a woman, I understand the importance of providing this resource to you. Our team of advisors focus and customize solutions for women and understand the differences in supporting and educating our women clients. We hold workshops on various topics that are critical for you in making the right financial choices that will have a lasting impact on your family.
We look forward to servicing your needs and leading you down the path to being "financially savvy".
Sincerely,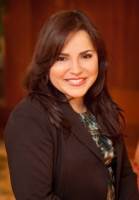 Bellaria Jimenez, MBA, CFP®, ChFC®
General Agent | CERTIFIED FINANCIAL PLANNERTM Professional | Registered Principal
186 Wood Avenue South, Suite 301, Iselin, NJ 08830
Phone: (732) 623-7887 | Fax: (732) 623-5730
bjimenez@financialguide.com
Join Our WIFS North Jersey Gateway Chapter

As the preeminent professional organization for women in the insurance and financial services industry, Women in Insurance & Financial Services (WIFS) is dedicated to attracting capable women to the insurance and financial services sector, developing their talents and advancing them toward their fullest potential.
WIFS knows what businesswomen are discovering on a daily basis:
There's a difference between hiring women and positioning them for success.

There's a crucial need for resources, support and shared wisdom to offset feelings of isolation in the workplace.

Businesswomen thrive in collaborative environments that promote teamwork, mentoring and constructive feedback.
No other professional organization can bring you programming designed exclusively for women, by women.
WIFS chapter site: https://wifs.dudaone.com/

WIFS chapter Facebook page: https://www.facebook.com/wifsnj/
Women Who Make Life Matter - Bellaria
As the managing partner of MassMutual Tri State, Bellaria understands the importance of coaching and building advisor teams which is something she gets to do every day with MassMutual. Growing up as an immigrant in New Jersey, she witnessed firsthand the mistakes made by people who didn't fully grasp the financial system in this country. Now she helps pass along her knowledge by mentoring advisors through Women in Insurance & Financial Services, and to the next generation. Click here to view her interview.
1 LIMRA strategic issues series Untapped Potential: What's Wrong and What's Right for Women in Today's Financial Services Industry

CRN201907-214965