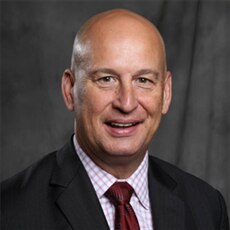 John Bucsek
CEO of MassMutual Tri State
CFP®
Professional Story
Focus Areas
Financial Education, Business Owners, Insurance Strategies, Risk Management Strategies, Investment Strategies (Reg. Reps Only), College Funding Strategies, Special Needs (ChSNC Required)
Biography
I'm proud to lead a passionate group of advisors who subscribe to our culture of serving and giving – to our clients, community and each other. To me, nothing is more important than fostering personal development, and enabling our people to become better professionals, leaders, parents and human beings while making a positive difference in someone's life. We've built the environment, infrastructure, and resources that spur and reward personal development and growth; it's all about reaching higher levels of client service and personal success each day.
Coaching is my passion – whether it's coaching an advisor or coaching a young athlete. I'm involved in my town's youth baseball program and delighted that my team has participated in two Babe Ruth World Series (coming in second last season). It's extremely rewarding to help others learn how to attain and hone a skill, develop the attitude, and win. I'm also an avid skier, and a self-proclaimed "closet geek" who gets a lot of enjoyment from building computers.
I love what we do as advisors and how each day the conversations we have impact our clients' lives. It's gratifying to know that our focus on the long term supersedes even our lifetimes. This is why I'm active in several industry associations, including the Impact Committee for the AALU, and board of trustees of GAMA Foundation for Education and Research. My commitment to continuous improvement and development extends to myself, the advisors I lead, the clients I serve, and the industry at large.
Specialties: As a CFP® practitioner, John knows the value of personalized advice in a highly regulated environment. Compliance, morale, growth and ingenuity have been and remain the key drivers in his organization. His success with financial firms has spanned 4 decades. His development of financial professionals brand managers is based on his broad knowledge of the industry and client needs. By developing financial teams, his organizations have the competitive edge.
CRN202205-264460
Check the background of this investment professional on FINRA's BrokerCheck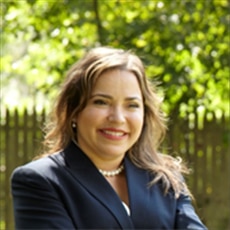 Bellaria Jimenez
President of MassMutual Tri State
CFP®, MBA, ChFC®, CDFA®, CLU®
Professional Story
Focus Areas
Business Owners, Financial Education, Investment Strategies (Reg. Reps Only), Insurance Strategies, College Funding Strategies, Business Succession Planning, Special Needs (ChSNC Required)
Biography
Growing up as an immigrant in New Jersey, I witnessed firsthand the common mistakes made by people who don't fully grasp the financial system in this country. After college, I began my career as an advisor to help people navigate and properly plan financially for the future. Now, as President and General Agent of a firm, I am inspired to continue the work I started as an individual and help our community through our professional and talented advisor teams. I coach and develop advisor teams to expand and grow their practices. This love for teaming led me to write The Team Game, How Your Business Can Dominate Year after Year with my business partner and teammate John Bucsek.
I dedicate time to coaching and mentoring women and the new generation of financial advisors. I've been fortunate to succeed when others didn't think it was possible and I am passionate about helping others find their own uniqueness to succeed in this career. Personally, my wish is to inspire the next generation to invest in themselves professionally and through financial education. Financial literacy focused around students is another way I contribute to educating our next generation on making smart choices with their money and career options.
Industry involvement in AALU, GAMA, FPA, and NAIFA. I am an active board member of the NJFPA and NJNAIFA, NJ Junior Achievement and the Silberman College of Fairleigh Dickinson University. I feel that being committed to my career means understanding and supporting the industry and advocating in areas that will help support our field.
CRN202205-264464
Check the background of this investment professional on FINRA's BrokerCheck
Agency officers are not officers of MassMutual.